Review Detail
84
13
100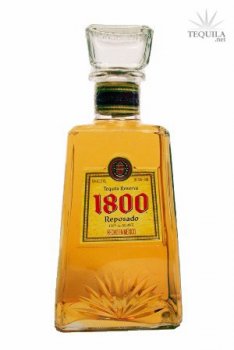 Reposados
T
Tequila.net
May 12, 2008
110491
Earlier production may have been rougher, but the bottle of 1800 I opened last night is really quite excellent.

Well knit together by the time on wood. Nice floral and fruit notes as well as some very nicely smoothed agave tartness and a slight tasty hint of kick at the end.

Based on previous reviews I was very pleasantly surprised. I expected some rough stuff.

A sipper for sure and great in a margarita as well. Better then many tequilas at 2-3X the price. I am a fan of the silver as well, but now both 1800 bottlings are really the all around leader in the value, 100% Agave category. At least here in Boston you can sometimes find the 1.75 for $34.99.

Heck, it's even in a nice bottle.
Comments