Review Detail
94
3
100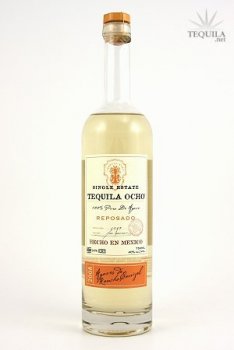 Reposados
P
Piña
December 02, 2008
33263
If you're a fan of blancos, this may soon become your favorite reposado. The differences between this reposado and the Ocho blanco are slight, although this one sits better on my palate and I think it's more balanced.

Aroma: Citrus and agave up front-and-center.
Initial taste: Sweet on entry and very balanced with the lightly oiled mouthfeel.
Body: One of the most agave-forward reposados I've ever experienced (and in a good way!).
Finish: Medium-to-long duration with a spicy finish.

The best part is that this tequila will never let you forget you're drinking an agave spirit. Beautifully balanced and delectable. Not the most complex reposado, but maybe the purest.
Comments