Review Detail
92
8
100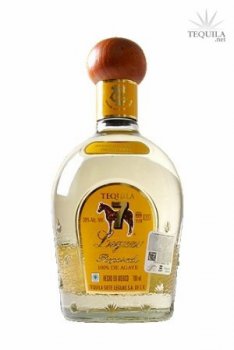 Reposados
T
Tequila.net
November 24, 2007
58185
A very, very solid reposado. One of the most enjoyable reposados I've had in a while. Certainly a tequila that will find a lasting place on my shelf as a staple of my collection.

Aroma: Toffee, brown sugar, citrus peel, pepper.
Initial taste: Soft, sweet, with mild caramel and a "sugary" sensation (but not a sugary taste). A very welcoming first few moments!
Body: Very smooth and sensuous on the palate. Slightly oily. Develops beautifully in a burst of flavor.
Finish: Rounds out nicely and coats the mouth in wonderful flavors of fresh agave, spice, and citrus against a very mellow caramel background.

This tequila is a near theatrical experience. It introduces itself as one thing and then changes to another almost instantly in a crescendo of flavor. My one complaint would be that I wish it were a bit more oily as it has a semi-thin mouthfeel. Altogether, though, this is a beautifully put together classic reposado. I'm just mad I hadn't tried it sooner.
Comments