Review Detail
90
16
100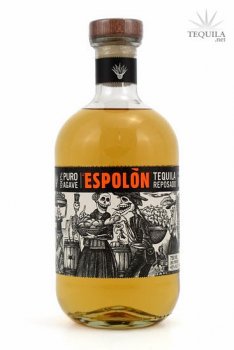 Reposados
T
Tequila.net
April 06, 2007
105075
Tasted at home out of a snifter. Espolon reposado is a great value. I really love the aroma on this one. THat was my favorite part. That being said, however, this is a reposado that doesnt over impress, but doesnt dissapoint. At $24, this reposado is a great value.

Aroma: A nice comlex nose of pepper, vanilla, cinnamon, and agave. Wow!
Initial Taste: A semi oily mouth feel, a sweet entry with no bitterness. Initial taste of slight vsnillsa.
Body: A simple body of agave smoke, and cinnamon.
Finish: A slightly heated finish of short duration with a woody agave lingering.


Comments