Review Detail
93
7
100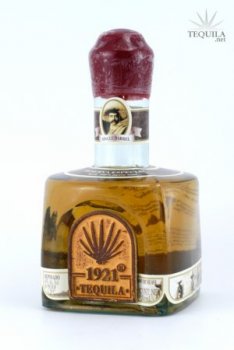 Reposados
T
Tequila.net
March 29, 2007
47347
This (like clase azul repo) drinks more like an añejo than a repo. It's aged from 8-12 months in charred American oak. It was refreshing to hear that although they could age longer to receive the añejo stamp, the tequila achieved the required taste after only 8 months during the first use of the barrels. The barrels are used only 5 times and each use increases the necessary age. Some were being aged for longer than 12 months by the 5th use. Since Tequila can be elected to be called a Reposado regardless of aging (min of 2 months) 1921 kept the name of Reposado Reserva to be consistent. Each bottle would be the same in taste but the range of aging was anywhere from 8 months to 13 months.

According to Juan Collado, the CRT suggested that this non-añejo was confusing to the market so he came up with a process to steam wash the barrels to that the first use would take longer than 12 months. This would achieve the taste he was looking for while allowing him to label them añejo. Going forward, all Reserva will be called añejo.

The taste of the Reserva was fantastic. Incredibly smooth without too much wood or oakiness. If you are an añejo drinker, it would be hard to pass up the value of 1921 Reserva.
Comments