Review Detail
90
5
100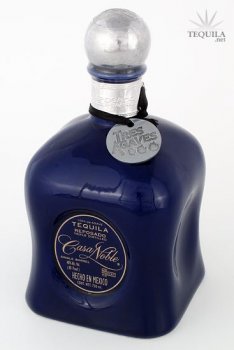 Reposados
T
Tequila.net
December 20, 2009
33390
Tried in "Diego's" in Las Vegas, medallion states "Diego's", so it is their own personal barrel.
Like the standard reposado (the ceramic bottle, I have yet to try the new glass bottle) it was smooth with a light agave taste, easy finish with no burn. What was different was the "creamy" flavor I get from the standard reposado, was not present in this single barrel. That one aspect makes me rate the standard a tad higher.
The single barrel is enjoyable and I would love to be able to purchase it for the Casa Noble suggested retail cost of $54.95. Unfortunately since this was Diego's own barrel, and a bar in Las Vegas, they set their bottle price at $275. Since the pricing is so ridiculously outrageous, I had to rate it as low as it can go, but that is not a reflection on the tequila itself.
Comments
1 results - showing 1 - 1
I have since received my own bottle of this Tequila : Barrel #403 Bottle #26/360.
I found this bottle to be virtually identical to Diego's. A bit thinner on the mouthfeel and less of the buttercreme flavor than the standard reposado. This is still a fantastic tequila. I wish I could readjust my rating on the price because I think it unfairly marks down the overall rating. It was purchased for about $57 (taxes included) which I consider to be more than reasonable.
1 results - showing 1 - 1