Review Detail
93
18
100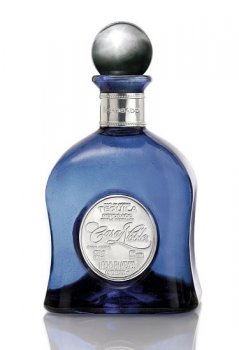 Reposados
T
Tequila.net
December 17, 2006
69689
I am drinking this out of a snifter. The nose is a mixture of agave, vanilla, wood and burn. There is a slight hint of cream hiding under the alcohol burn. The initial taste is sweet and light with a body that is not to thick or thin. I swirled it around the glass and noticed the legs did not hang on like it's big brother Añejo. It also is of a lighter hue, then the Casa Noble Añejo, but that is to be expected.
It's body feels good in the mouth and has a pleasant mixture of earth, vanilla and agave. It is, for sure, a sweet Reposado with bits of wood and cream orbiting the main stage that is characterized by the agave.
I think for the price point, I am on the fence. Yes, this is a great tequila, but for $10.00 more, the Añejo, is much smoother and full of dynamic flavor. This might be a great bottle to have on hand for that evening when friends are over and you want to save your Bottle Casa Noble Añejo for your self :)
The presentation is nice and embodies the spirit of the Casa Noble brand.
Over all, this a nice Reposado, with complex yet distinguished flavors. The nice thing about Casa Noble is that you can tell by the flavors that it is from the same soil and distillery. The family of Casa Noble make epic tequilas that are not to be missed by any ardent fan of this sublime spirit.
Comments