Review Detail
89
4
100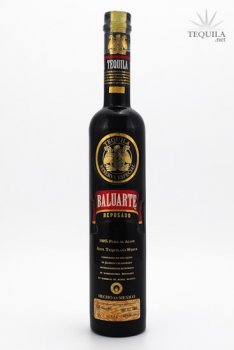 Reposados
T
Tequila.net
March 14, 2008
53582
I bought a bottle of Baluarte Tequilla in a duty-free shop in Cancun two years ago. When trying it at home first I didn't like it very much and I haven't touched it ever since then. Today I finally tried it again without many expectations and was now positively surprised.

When I smelled the aroma nose, I again didn't like the smell: almost like cheap desinfection alcohol - with a strong algave note of course. But fortunately I sipped and was surprised that the taste was completely different to the smell. While the nose is biting, the taste is quite smooth.

This Tequilla Reposado is quite different to any other Reposado or Anojo that I have tried before. The Agave taste is overwhelming and there are not many other notes - I couldn't for example find any influence of the American oak barrel. There were however some slight notes of vanilla and pepper.

What makes this Tequilla special in my eyes is the strong Agave taste combined with a very pleasent oily smoothness and a quite mild finish - which is completely opposed to the sharp aroma-nose. I will certainly not wait another 2 years before drinking my next glass of Baluarte but it will also not become a regular companion.
Comments