Review Detail
92
2
100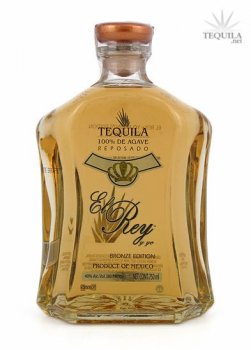 Reposados
T
Tequila.net
November 09, 2008
21095
El Rey y Yo (The King and I) NOM 1416. Tasted out of a snifter on 8/31/09 at my home tequila bar.
Color: Medium Amber.
Aroma/Nose: Light alcohol w/hints of clover honey.
Initial Taste: Fruit and vanilla w/mild oak.
Body: Very light oily mouthfeel w/wide chunky legs running around and down the entire snifter.
Finish: Very smooth agave presence w/even smoother oak that actually seemed to "melt" together as it flowed over the tongue. The finish was very suprising on the back end because everything up to this point indicated that it would finish just as smooth as it started and then BAM! It came back and slapped my palate almost letting me know that this was in fact a serious first class reposado that is capable of competing with the big boys in it's category! Overall a very nice agave experience!
Quality/Price: This was an exceptional value at $29.99.
Presentation: Limited Edition 18th Family Anniversary Bronze Edition bottle is very attractive and is sealed with a synthetic cork stopper.
Comments