Review Detail
90
3
100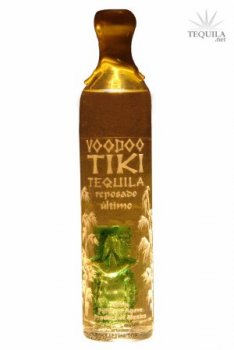 Reposados
T
Tequila.net
January 30, 2007
23335
Colour and appearance in the Riedel glass suggests a light tequila. First sniff is mild agave and wood, with a fairly heavy presence of alcohol. First taste is a pleasantly bitter agave and an alcohol astringency which seems to accentuate the bitterness. Finishes moderately hot with notes of earth and green herbals, maybe mint. Overall, it is an average reposado with a thin flavour line.
I agree fully with 1tequila2 that the agave in the body is its strongest attribute - there really is little else. It is a bit expensive for making margaritas and barely stands on its own as a sipper.

The rear stick-on label is difficult to read, but says the agave is harvested after a minimum 10 years. Website also says nothing little about the origins of their agave - there are only insistent claims that it is somehow mystical and magical. Regardless of where it is coming from, I believe Agroindustria Guadalajara has some work to do on this product.
Comments