Review Detail
94
3
100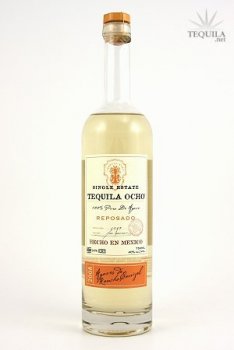 Reposados
P
Piña
December 02, 2008
33263
Tasted out of a snifter. With a light golden/yellow color and great legs, this is one tasty reposado. 9 out of ten times the reposado of any line is my least favorite of any line. With Tequila Ocho, that isnt the case. I like it just as much as the rest of the line. I may not be able to afford a bottle every time I go shopping, but when I do purchase one, Ill savor every sip!

Aroma: Interestingly, a very light aroma of pine, and citrus.
Initial Taste: A semi oily mouth feel, no bitterness and a slight cinnamon for first taste.
Body:A very clean body (thats the best word I can find to describe it) full of agave, citrus, spice, and cinnamon.
Finish: A slightly heated finish of medium duration with a cinnamon/citrus lingering.
Comments