Review Detail
90
13
100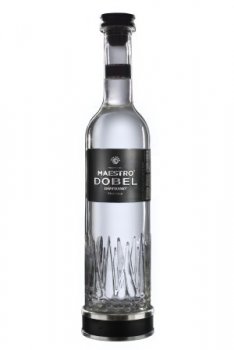 Reposados
T
Tequila.net
September 09, 2008
94988
Tasted at my local Tequila bar, 1.5 oz. room temperature in a mini snifter.

The initial scent smelled more of nail polish remover than agave or anything else. Fortunately the taste did not follow suit. However I thought this to be a weak tequila. There was nothing outstanding taste-wise. Everything was subtle and, quite frankly, it didn't taste like tequila at all.
My friend, who also tasted it, mirrored the other reviewer's observation: "That tastes more like vodka"

Overall I feel this Maestro falls flat. It isn't bad, but it isn't even close to the full flavored style I like. Its also fairly expensive, $70 in Western Massachusetts. I'm glad I tried it, but I won't bother with it again.
Comments
1 results - showing 1 - 1
Well, I think your polish remover is toooooo fancy. This is a very good tequila, maybe the fact that you tasted this one on a mini sniffer is the cause of your bad experience. This is a very complex tequila, really (i mean REALLY) far away of vodka. This is a "Second Bouquet" tequila, the oils that remain after the very special charcoal filtration, are very heavy, so you must move the tequila and put some human warm on your wide sniffer. I have a Master in "Maestro tequilero" and a degree (Tecnico tequilero) here in mexico, so please trust me and give this tequila another chance...If you have any question about any tequila, i work also as a consultant in many destilerias, so please, ask confortably. Greetings and cheers from Tequila, Jalisco
1 results - showing 1 - 1