Review Detail
89
10
100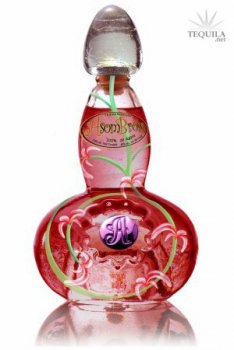 Reposados
T
Tequila.net
May 31, 2007
41334
Tasted at home in Reidel Tequila glass, room temperature

Initial scent is light Agave mixed with a light sweetness. It is very easy to sip, with no burn at all, rare for most reposados, especially a 3mo. There is little agave taste, its faint but its there. More prominent is the sweet taste, its not strong, but it does hide the already light agave. The finish has a toffee/caramel flavor finishing as smooth as it started.

This is definitely not your normal tequila. The pink color, light agave, sweet flavor and sweeter finish are all out of the norm. The sweetness and smoothness are what attracts me. These attributes are not what I look for in all my tequilas, but there are a select few that do it right, and this is one of them.

The bottle is nicely done, an elegant shape with handpainted flowers. Sure there is a complaint that the bottle has a phallic shape, but I only saw this after it was mentioned elsewhere. I accept the bottle for what the creator intended, to resemble an antique English decanter.
This is a bit pricey for a reposado, no doubt due in part to the fancy bottle and heavy advertising the company does for the brand. However going strictly on taste, I would pay the $50 (in western MA) any day.
Comments