Review Detail
93
4
100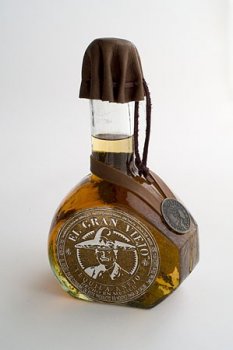 Mixtos
T
Tequila.net
June 19, 2007
28796
Even in México is hard to find, but if you have the chance to buy this "artesanal" Tequila of one of the best Tequila houses you can't let the oportunity to pass.

Smells very good and deep (woody to me), the taste is smooth and well balanced so give you the chance to feel it rolling in your mouth for a few seconds. Large and woody/carameled final obteined after 6 years aging (not common aging in tequilas).

Highly Recommended.

Incluso en México es dificil de encontrar, pero si tienes la oportundad de comprar este tequila artesanal no dejes pasar la oportunidad.

Huele bien y se siente un aroma profundo a madera, el sabor es suave y bien balanceado, asi que date la oportundad de degustarlo en tu paladar por algunos segundos. Tiene un largo y amaderado/acaramelado final obtenido despues de seis años de añejamiento, lo cual no es común en los tequilas.

Altamente recomendado.
Comments