Review Detail
93
4
100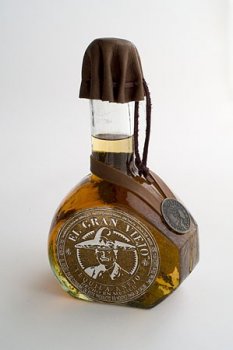 Mixtos
T
Tequila.net
June 19, 2007
28796
Aroma: Notes of cinnamon and dark spices with vanilla are the most pronounced, but balanced with subtle hints of agave and wood.
Initial taste: Sweet, but a bit of a let-down from the nose.
Body: The agave is more apparent in the body than it is in the nose, which is interesting. Caramel, vanilla, spice still linger against a very slight wood background.
Finish: Long, complex, and very enjoyable. Surprisingly agave-forward that leaves a lasting impressions of vanilla, spice, earth, smoke, oak, and a little dark fruit.

I thought this was good, though the nose is so good that it's a bit deceptive. I think this tequila should be better than it was. I'll try another bottle from a different batch. Otherwise, this is a solid A.

Love the packaging too.
Comments