Review Detail
93
1
100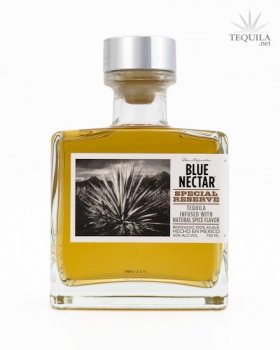 Liqueurs - Flavored
T
Tequila.net
November 20, 2011
14772
After reviewing 400 tequilas, it's nice that there's always new brands to surprise you. Blue Nectar Tequila is one of those brands. It comes from NOM 1459 (Tequila Selecto de Amatitán, S.A. De C.V.) which makes some other nicely priced and tasty juices like Gran Tulum and Viva Los Sanchos. The bottle has a very sleek look that would also work well as a book stop. I'm not sure what to expect, but the best way to find out is to dive right in...

Aroma: A very nice and well balance nose. Agave, vanilla, spice and ripe fruit (apple & banana)

Initial Taste: A nice balance of agave and vanilla. Tasty, but not too sweet.

Body: A nice oily body that sits on the tongue like velvet. Agave and oak combine to make an array of flavors. This isn't vegetal at all. Just a nice combo of sweetness, spice, pepper and wood.

Finish: Nice pepper flavors along with the brown spices work with the oak and vanilla to make a medium length, but delicious linger.

Simply put, I dig this one a lot. It's got good balance and a lot of flavor. The green agave aspect isn't huge in this, if that's your preferred profile. However, if you like a good balance of agave, spice, light sweetness and a medium oak note, this will be in your wheel house. And the big bonus of this one is that it's in the mid-$30 range. This bottle is a definite buy if you see it one the shelf. Well done Blue Nectar!
Comments