Review Detail
88
2
100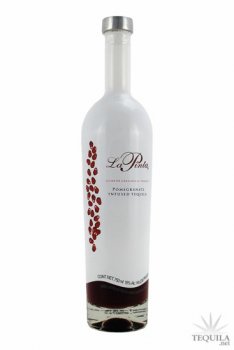 Liqueurs - Flavored
T
Tequila.net
April 10, 2007
35808
Bought this for the wife, paid $40 at local liquor store. Bottle is attractive, frosted red, a bit plain, has a screw top. Sampled from a large shot glass 3/15/10. The color is ... red, has a odd nose that tells you this is more like a juice with some alcohol than a tequila. Everything I enjoy about agave/tequila is missing here. My wife likes it... go figure, but she doesn't enjoy what makes tequila great. If she'll have a drink with me and this is what it takes so be it. If you like pomegranate more than agave, this is for you. To be fair, I am having trouble rating this "tequila", it just isn't typical from any perspective. At least my wife likes it!
Comments
1 results - showing 1 - 1
We bought this after our bartender mixed it with Clasa Azul tequila back in 06 - knocked us both on our butts.... you don't realize it until glass number 3 that you are feeling no pain! We use it for mixing..... and it really does compliment our tequilas... just thought I would share.
1 results - showing 1 - 1