Review Detail
88
1
100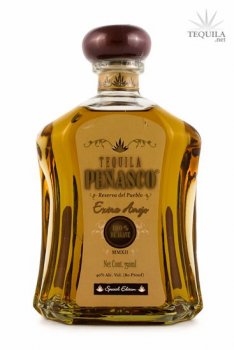 Extra Anejos
T
Tequila.net
December 26, 2012
8663
This is my first experience with anything from the Penasco Tequila line. In fact, it was the first time I'd even heard anything about the brand. It's from NOM 1433 (Tequila Quiote), which makes a few lesser known brands including one that I enjoyed called Tequila Don Anastacio. The first thing that I noticed was that it was really light in color for an XA. The bottle looks nice and has the price to match. Let's hope the tequila is as good as the packaging.

Price: $70-80/bottle

Aroma: Cooked agave, vanilla, some vegetal notes and baking spice. Solid nose.

Initial Taste: Light sweetness. Some green notes and spice.

Body: Medium bodied. Some oak and smoke along with light vanilla, vegetal notes and pepper. It has a lot of elements, but none of them take over.

Finish: A complex finish where the oak and pepper linger the longest, which is strange not not unwelcome for an extra aged tequila.

I like it, but the flavors aren't bold enough. For something near $75, there needs to be a more unique profile or a bolder flavor. The nice thing about it is that it definitely retains the agave characters. At the same time, the flavors aren't that bold and don't hit you like you might want from a tequila in this price range. Still, a very solid effort from Penasco. I's definitely like to try the lesser aged expressions to see if they can keep the profile at half the price.
Comments