Review Detail
90
9
100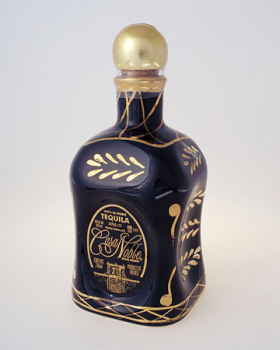 Extra Anejos
T
Tequila.net
December 17, 2006
32288
In my opinion there is no better anejo out there; Casa Noble has made a classic tequila with this anejo, great character, sophistication and elegance.

Casa Noble has a very interesting history starting in 1700s as a small distillery, which was part of this hacienda in Jalisco. Now it has remained a small distillery, which is based in the City of Tequila. What makes Casa Noble so special is the care they have in every single detail.

Here is what I say:
This tequila is presented in an incredible black porcelain bottle that is painted by had which makes it unique and extremely beautiful; every single bottle is numbered by hand. The bottle is only toped by what's inside, tequila that has an amazing brightness and body with intense copper color with golden hues. The aromas explodes in your nose with sweet honey that comes from the slowly cooked agave, combined with the notes from the white oak, vanilla, coffee bean and chocolate. Adding to the complexity of this spirit there are additional notes, citrus which is a signature of all the Casa Noble's, herbal and spice notes. Somehow through the production process they are able to capture all these and come out with balance. When tasting, again you have the explosion of flavors in the mouth that have a long pleasurable effect.
When compared with seleccion suprema or reserva de la familia there is a resemblance but casa noble in my opinion has the complexity but maintains the essence of what tequila anejo should be, while the others go more into a cognac like category.
Comments