Review Detail
93
6
100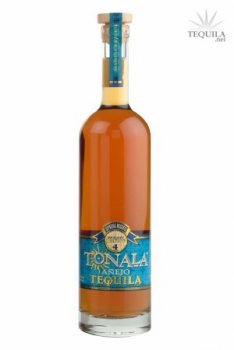 Extra Anejos
T
Tequila.net
February 11, 2007
29121
I'm a big fan of the talavera Tonala añejo, so upon seeing that they had a 4 year añejo (really an extra añejo) that was reasonably priced, you can bet that I would be excited. Something interesting about it is that is is finished in sherry casks. This is common for single malt scotches, but it's the only tequila that I can think of that does that. It comes from the very large NOM 1472 (Fabrica de Tequilas Finos) which makes 30+ brands/expressions of tequila. A sherry finished XA...this should be a unique experience.

Price: $55-65/bottle

Aroma: A nose that is more reminiscent of a good cognac. There's lots of spice, oak and ripe fruit. The agave is very faint.

Initial Taste: A really nice combo of honey, fruit, agave, oak and spice. Very complex, but also really easy to drink and enjoyable.

Body: The spice and oak come forward a bit more in this medium body with nice oils. The so many flavors to love along all parts of the palate that are mentioned in the initial tasting notes.

Finish: The finish is nice and long. It starts with the spice and sweetness and then finishes with the oak and a touch of smoke. Great balance and lingering flavors. It highlights all of the great tastes that are there throughout the drink. The sherry finish adds a nice extra touch.

While this tequila might not have the big agave flavors that some tequila lovers may like, it has enough to be recognizable as tequila. At the same time, spirit lovers of all types can fall in love with this one. There's aspects of tequila, whiskey, scotch, cognac and rum in this. It's really easy to sip and has a ton of flavor throughout the drink. Combine that with the reasonable price for a 4 year aged tequila and Tonala Suprema Reserva is a real winner. If you like to sip spirits, you should definitely buy/drink this one.
Comments