Review Detail
94
6
100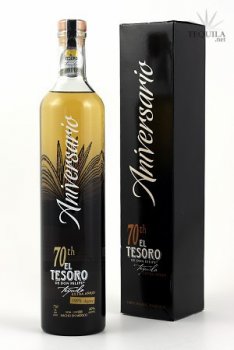 Extra Anejos
T
Tequila.net
October 13, 2007
33185
Looking back at the past reviews, I noticed that it had been a really long time since I had reviewed an extra añejo. I've had a few sips of this before this review, but finally decided to take the plunge and write about one of the more complex XAs that Ive had.

Price: $125-150/bottle.

Aroma: Cooked agave with some vegetal notes and spice. Very trademark El Tesoro aromas with an extra cognac type spice.

Initial Taste: A light entry with cooked agave and spice.

Body: A lighter body than most XAs, but that's not a bad thing. This is a refreshing type of XA with a nice mix of vegetal agave and spice. There's only a light sweetness and just a kiss of oak that gives it a nice balance.

Finish: A long finish with a nice linger from the aging. The vegetal agave with pepper and spice is the predominant flavor.

This tequila is vintage El Tesoro with just a few extra notes from t aging that make it unique. While it is very good, I always have a hard time recommending tequilas over $100...so I'll find a balance. El Tesoro is a wonderful brand and unique in how is crafted and it's natural agave taste. If you have the entire ET line and like it, you will love this 70th Ann. XA. However, if you are new to El Tesoro, a better use of you money would be to buy the entire line for less than the $125-150 that this single bottle costs and see how a natually aged/fermented agave flavor tastes with well crafted aging. No matter what, you're going to get something good with El Tesoro.
Comments