Review Detail
94
3
100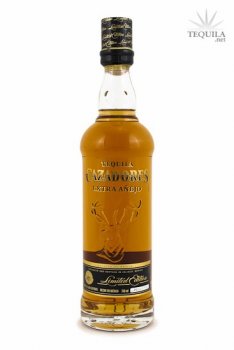 Extra Anejos
T
Tequila.net
May 02, 2012
38016
I don't love Cazadores as a brand, but the price was too good pass up for an extra anejo. NOM #1487 makes good, but unspectacular tequilas. This is their first crack at an extra anejo, so I figured it was worth a shot.

Aroma: Nice agave nose for an XA. Complimentary notes of oak and vanilla.
Initial Taste: Excellent entry. Lots of vanilla sweetness and spices (predominantly cinnamon). Wow.
Body: Nice think body. Agave and pepper flavors combine with oak, vanilla and cinnamon to make a wonderful dessert-like flavor. Almost like a good custard.
Finish: Medium finish, but all the good flavors stick around. This is all around excellent. Well done Cazadores!

Honestly, I'm shocked. I'm sitting back here right now just craving another pour. This is an excellent and well thought out extra anejo. I highly recommend this one. The only real knock is that I've never cared for the Cazadores stag or bottle. Who cares when the juice is this good?
Comments