Review Detail
94
6
100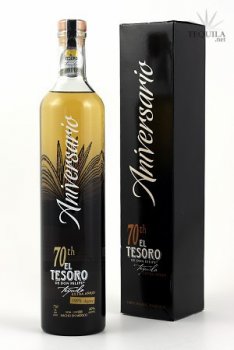 Extra Anejos
T
Tequila.net
October 13, 2007
33179
First Tasting, April 2007, straight from the Barrel. Second Tasting, July 7, 2007, 70th Anniversary Party, Multiple Tastings After

I will review my first tasting after the initial tasting and the party. Environment can skew the results. Placing the nose higher on the reidel reveals carmel. Placement of the nose (front, back, middle) all reveal the El Tesoro trademark earthiness/mineral nose.
The tequila appears much more mellow than you might expect of a 7 year aged anejo. However upon tasting, this tequila is anything but mellow. It contains heavy agave taste. I love it! It does not contain the heavy wood taste you might expect of a 7 yr anejo, but it does contain just enough to tell you that you are drinking an anejo. The tequila is smooth, but not too sweet. The fruit and carmel found in the nose again reveal themselves on the tastebuds.
Comments