Review Detail
90
14
100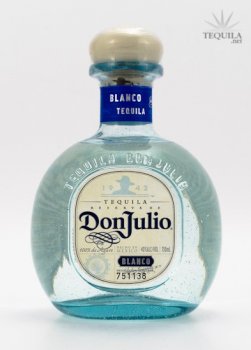 Blancos
T
Tequila.net
April 15, 2007
86945
Purchased a bottle at Top Line Spirits in Glendale for $34. Tasted out of a snifter 11/17/08. The Don Julio line is what I consider my 'go to' line. Most places carry it so I can always count on it. I consider their line extremely consistent and a great value. Don Julio blanco was also the first 100% agave tequila I tried way back in 2003. I liked it then, I like it even more now.

Aroma: A light yet present creamy nose of dill and citrus.
Initial Taste: A semi oily mouth feel. A slightly creamy entry with no bitterness or alcohol burn. Initial taste was a slight pepper and citrus.
Body: an excellent agave body. Not overpowering, and not too subtle, with hints of citrus, pepper, and floral.
Finish: A very pleasant unheated finish of medium duration with a lingering citrus aftertaste.
Comments