Review Detail
89
1
100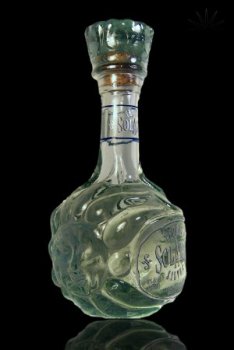 Blancos
T
Tequila.net
April 13, 2007
23360
Tasted on 10/08/08 out of snifter. Purchased bottle for $16.99! Yes, it is budget week, so I ventured into budget territory. I've always read good things about Sol Azul, so I thought it would be worth the chance. Well, it was. I wasn't blown away, yet for the price, you just can't lose. A strong 'B' grade tequila in my book.

Aroma: A very present nose of agave and floral.
Initial Taste: A thin mouth feel, it was sweet with a slight bitterness.
Body: A very nice and strong agave body with strong citrus hints.
Finish: Sadly, a short semi heated finish, but with a long citrus.

All in all, something I'd purchase again, regardless of budget week!
Comments