Review Detail
86
10
100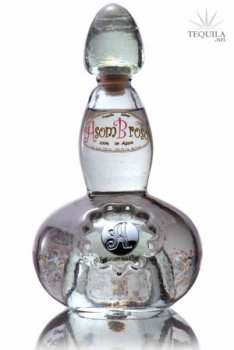 Blancos
T
Tequila.net
May 31, 2007
32835
Tasted in cocktail on June 3 and then neat in a caballito on Jun 5, 2008.

AsomBroso El Platino Silver

Color: clear & silver
Aroma: agave & burnt sugar
Taste: light & creamy on the tongue with the taste of agave & black licorice

This is a very interesting blanco that tastes like a cross between Tequila & Ouzo. AsomBroso El Platino Silver is a great blanco neat, though with its licorice hints it adds a little strangeness to cocktails. AsomBroso jumps into my favorite blancos when it is enjoyed neat or on the rocks. Other favorites include at the time of this writing Chinaco, Siete Leguas, Corralejo and Milagro.

Any bottle shaped this phallic deserves 100 !
Comments