Review Detail
93
4
100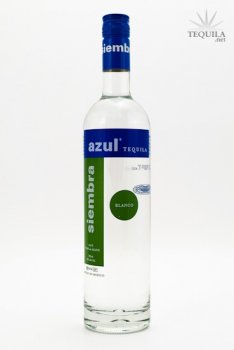 Blancos
T
Tequila.net
March 29, 2008
26275
I discovered this Tequila threw the recommendation of a friend, needless to say It was a hit with my taste buds and I am on my third bottle. Seems to evaporate oh so too quickly.;) To my knowledge this Tequila is the brain child of David Suro vowner of Los Catrines Restaurant and Tequila Bar in Philadelphia. Its made at Feliciano Vivanco y Asociados (1414) but its my understanding that they are just renting the facility and the Simbra Azul Team create the product from start to finish.
The whole concept of this tequila appeals to my very sole. Quality product in a simple effective package, and thats exactly what it is.
The nose is macho agave, slightly floral and sweet, with the mineral element in there as well(rock). The taste follows threw from the nose and I get a bit of floral again and lots of agave punch. Some pleasant pepper, not so much heat though. The finish lingers, but not too long and clean.
It ranges in price in the low 30's, a tad high for a blanco, but in my mind well worth the money and one of my favorite Blancos i will continue to stock in my home bar.
Comments