Review Detail
90
14
100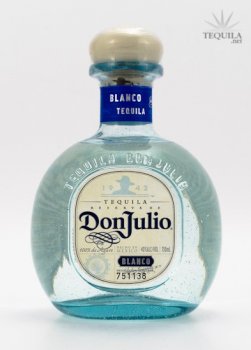 Blancos
T
Tequila.net
April 15, 2007
87146
Tasted in a caballito on March 24, 2008 showing clear lasting legs on the glass.

Don Julio Blanco

Color: clear
Aroma: floral
Taste: flower salad with ground black pepper and light on the tongue

I enjoy the light blanco mouthfeel of the Don Julio Blanco, though I enjoy a more fiery Tequila than the floral taste.

Disappointed with the presentation as the bulbous bottle is nice, but the wood cap hides a plastic screw top. For the price and history of the Don Julio Blanco I would expect a corked bottle.

For blancos I would much rather drink either the Chinaco, Corralejo or the El Diamante Del Cielo. My current top three blanco picks as of the writing of this review.
Comments