Review Detail
84
14
100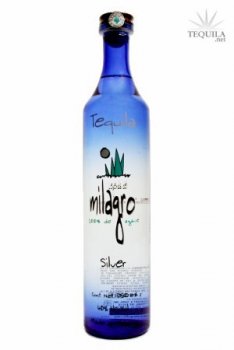 Blancos
T
Tequila.net
May 23, 2007
156244
Tasted in a caballito on March 2, 2008 when swirled the Milagro silver held onto the glass slowly forming legs.

Milagro Silver

Color: clear
Aroma: strong alcohol & citrus
Taste: pure agave with a very light almost water body, citrus & pepper with a numbing burn from initial taste to finish

Milagro Silver is a great priced pure unrested tequila to use in cocktails, neat or with ice for those of you who enjoy spicy food and/or just pure tequila. The bottle stands tall with it's blue ends and a wood/cork stopper.
Comments