Review Detail
91
13
100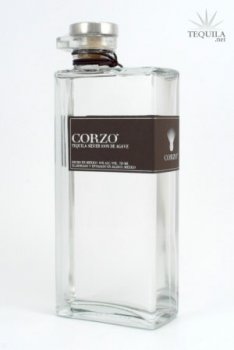 Blancos
T
Tequila.net
April 13, 2007
51845
Tasted 06/19/15 from a Riedel Tequila Glass.
Aroma: Nice clean crisp aroma of agave, citrus and and a trace of alcohol.
Initial Taste: Creamy smooth flavors of sweet agave with citrus, white pepper, and fruit notes.
Body: Creamy and full bodied with slow tears on glass. The flavors are complex, yet nicely balanced with slight alcohol burn.
Finish: Smooth medium-length finish of sweet agave, with white pepper and herbaceous flavors. It finishes with a lingering minty aftertaste and a slight alcohol burn. 
Price: RRP of $50
Presentation: The design of the bottle is unique, functional, and rather ultra-modern. It is rectangular shaped with a pour spout on the side and made from heavy duty crystal-clear glass.

Corzo Silver is an excellent blanco that is creamy smooth yet has a complex flavor of sweet agave with hints of citrus, fruit and pepper. It finishes a little harsher than I expected since it is triple distilled. It is not cheap with a RRP of $50, which is more than I want to pay for a blanco. However, I will buy another bottle if I see it on sale as I would like to keep it in my collection. For someone new to tequila who wanted to try a premium blanco, I would probably recommend Herencia Mexicana Blanco or Avion Silver instead.

Comments