Review Detail
84
14
100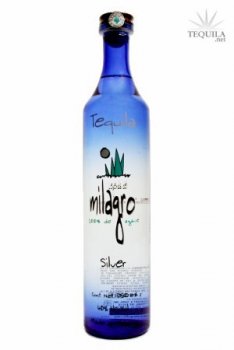 Blancos
T
Tequila.net
May 23, 2007
156244
Tasted 04/28/15 from a Riedel Tequila Glass.
Appearance: Crystal clear
Aroma: Mild agave with citrus, vegetal, and ginseng (earthy wood) notes. A slight aroma of alcohol was also present.
Initial Taste: Agave, honey, vegetal notes, and black pepper. However, there was no alcohol burn.
Body: Buttery mouth feel and slow tears on the glass. The dominant flavors are agave and pepper.
Finish: Smooth medium length finish of sweet agave followed by a very peppery ending which makes it a little rough. After a few sips a slightly earthy or minty aftertaste became noticeable.
Price: RRP: $27.99
Presentation: An attractive contemporary blue bottle. The design certainly catches your eye on a crowded bar shelf.

Milagro Silver has garnered a lot of prestigious awards however, I was somewhat disappointed in my three tastings of it. It seemed to lack character and perhaps this was due to the triple distillation that it undergoes. It would probably make a good mixer but you can find better blancos in the $20 to $30 price range.

Comments