Review Detail
89
9
100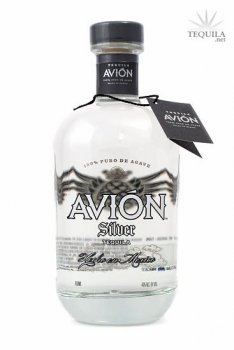 Blancos
T
Tequila.net
July 25, 2010
82874
Tasted 01/29/15 from a Riedel Tequila Glass.
Aroma: Nice clean crisp aroma of roasted agave with citrus and floral notes.
Initial Taste: Very smooth and relatively mild creamy sweet agave with citrus, grassy and sweet fruit notes.
Body: Slow tears on glass and a buttery entry. The body is silky smooth and the flavors are well blended with no alcohol burn.
Finish: Medium-short finish of sweet agave and white pepper. It's actually a little too smooth in that it does not have that great agave pepper kick that you want in a good blanco.
Price: RRP of $40

Avion Silver is a wonderful blanco that is dangerously easy to sip because it is so smooth. Its roasted agave is nicely complimented by hints of citrus, fruit and pepper, giving it a soft yet complex flavor that I could enjoy any evening. It is not cheap with a RRP of $40, which is more than I want to pay for a blanco. However, I won't hesitate to pick another bottle if I see it on sale.
Comments