Review Detail
91
4
100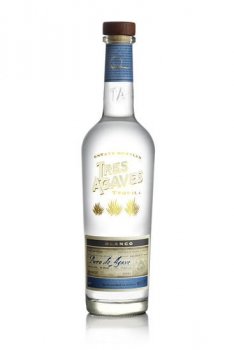 Blancos
T
Tequila.net
March 20, 2010
48953
Tasted 11/16/14 from a Riedel Tequila Glass.
Appearance: Crystal clear.
Aroma: Grassy agave with fruit (date) and earth notes.
Initial Taste: Cooked agave flavor with earthy, vegetal, and mineral notes. Smooth with no alcohol burn.
Body: Medium-light body and light tears on glass. It is silky smooth on tongue with a buttery mouth feel.
Finish: Medium-length finish with cooked agave and earth flavors. The finish was slightly heated with a mineral aftertaste leaving a lingering bitterness.
Price: $21.99 to $31.99 (MRSP: $28)
Presentation: A tall and attractive heavy-duty bottle with a synthetic cork stopper.

This is a nice smooth lowland blanco tequila at an attractive price point. It is nice for sipping if you are into blancos or it is an excellent choice for using in mixed drinks.

Comments