Review Detail
93
4
100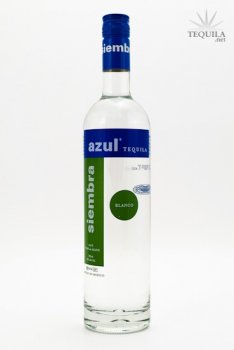 Blancos
T
Tequila.net
March 29, 2008
26269
I think that if I could just rent a room in the NOM 1414 distillery, I would be a happy man. Maybe it's the Mozart music, but there's just something about the products that come from there that seem to hit my palate the right way. Today's 1414 product is Siembra Azul Blanco. I've had one SA product in the past in my early days of tasting and writing and I described it as too hot...but I still proceeded to kill off the bottle. Well...we meet again Siembra Azul. Let's do this...

Price: $35-40/bottle

Aroma: Even 3 feet away from your nose, you can smell the ripe fruits in the cooked agave of this blanco. The agave sweetness is strong and really inviting.

Initial Taste: Cooked agave...and it's a bold flavor. The ripe fruits and agave crispness are there as well. A very nice start.

Body: Nice oils and a silky mouth feel. The agave sweetness remains and the peppery kick comes into play for a nice combo.

Finish: That peppery linger combines with the green notes for a long and memorable linger.

Flat out, this is a very nice blanco. At the price, you can mix this for a hell of a cocktail, but the flavors will make you want to sip this one slowly as well. Over time, I've become a fan of the wine bottle and especially the screw caps for the purposes of preservation. Maybe it doesn't have that "authentic" look, but it will stay tastier for a longer time. I definitely recommend this blanco...and it makes me want to revisit my review of the repo from 2 years ago.
Comments