Review Detail
86
1
100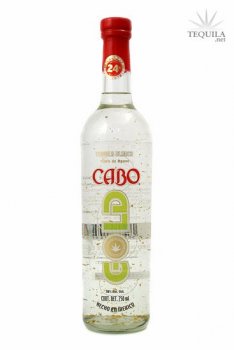 Blancos
T
Tequila.net
July 24, 2010
15774
I don't want to sound like I'm writing this tequila off right away, but I don't understand the trend of crap floating in drinks. Cabo Gold Blanco has little gold flakes floating in it like Cartel and other non-tequila spirits. To me, it just looks like sediment...not that appealing. But as you can tell from my review of Cartel that it didn't keep me from giving it an honest try and review. Let's do the same for this one.

Aroma: A really faint nose on this one. And the linger in the nasal passages is kind of yeasty…if that even makes sense.

Initial Taste: Very light. Some agave flavor and some peppery notes.

Body: Thin bodied. Some vegetal notes come forward and that odd flavor from the nose is there too. It's a bit off.

Finish: Vegetal notes and black pepper on the finish. Maybe would pair well with fajitas. Hints of alcohol and mint as well. Not memorable, but not bad.

Cabo Gold is a light flavored and fairly watered down tequila. It could be that it's only available in Mexico which makes it 38% ABV. It does have some agave notes and some nice pepper on the back end, but overall this isn't one that I would rush out to get. It's a bit surprising because it's from NOM 1079 which makes a lot of tequilas that I've liked quite a bit. With all of the options out there, I think there's better value for the money than this Mexico only brand.
Comments