Review Detail
93
4
100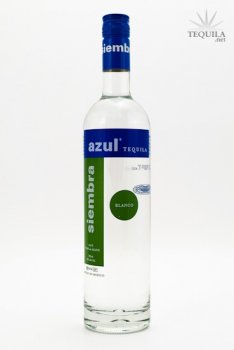 Blancos
T
Tequila.net
March 29, 2008
26275
A nose of cinnamon and mint with a hint of grass and an underlying sweetness. This has a very smooth entry, and continued cinnamon and mint - sort of like a red hot candy. There's more sweetness coming through, but also a bit of pepper spice. It has a nice weight in the body, but not particulary oily or leaving a heavy coating, and a very slight alcohol tingle. A very pleasant finish with a quick burn in the back, and then a medium continuation down the throat that leaves a cinnamon lingering which is present throughout.

A good tasting experience all the way around. It won't blow you away, but it is a solid product. I would say it is fairly priced in the low 30s. It is a very practical bottle with a screw top; nothing fancy, but it tells me they were more concerned about the juice than the bottle, which I can appreciate.

The founder of Siembra Azul is David Suro-Pinera, a Philadelphia restauranteur, but maybe more importantly, president of the Tequila Interchange Project (TIP). TIP advocates the preservation of sustainable, traditional, and quality practices in the tequila industry amid concerning trends currently becoming mainstays in the industry. Through their efforts and increased consumer education, they hope to see continued growth in the industry, but also a renewed emphasis on the importance of preserving tequila's great heritage.
Comments