Review Detail
87
6
100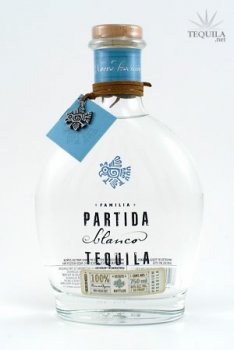 Blancos
T
Tequila.net
March 29, 2007
30424
Some people put Partida on a fairly high pedestal for some reason - the premium price, the cute little bird logo...whatever. Other folks think it is somewhat over-hyped and definitely over-priced. I fall into the latter category, but tried to be fair with my ratings. In the end, I guess it beat my expectations, so my rating was higher than I might have anticipated, but it is what it is.

A pleasant, but light, nose of floral and mint, with a whisp of cooked agave and alcohol. There is a well-balanced sweet and minty taste. I have heard Partida described as a crowd pleaser, and I think that's fitting. A nice medium-weight body that coats well, but is not oily. The balance of the nose and taste go well with the weight. There is some heat in the finish that hits the back of throat, but it diminishes fairly quickly. There is a slight duration, where a subtle vegetal note is present.

This is a well-balanced tequila throughout, with above average characteristics in all aspects, making it a solid product. But, nothing particularly shines or stands out, which keeps it from being especially memorable or remarkable. The high price is a major hindrance for this brand; it is consistently priced over $40 (usually closer to $45), which is a little steep in my opinion. I paid $39.99 for my bottle, and I will enjoy the rest of it, but probably won't replace it or keep it in stock - not a difficult choice since it's not locally available anyway :) It is a very attractive bottle and overall classy presentation that should appeal to the high-end crowd.
Comments