Review Detail
86
2
100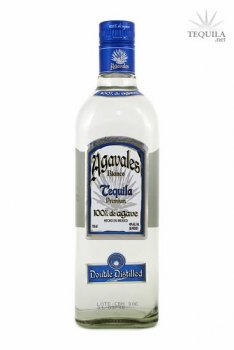 Blancos
T
Tequila.net
November 09, 2008
29049
Agavales is a bargain brand from the tequila producing giant that is NOM 1438 (Destiladora del Valle de Tequila, S.A. de C.V.). Simple bottle and easy price to afford as I've seen it as low as $9.99. The reposado was pretty basic, but had some nice flavors. But compared to the mixtos in the same price range, it's no contest. With 100% agave tequilas out there at that price, I don't know how Cuervo Gold sells a single bottle.


Price: $10-15/bottle

Aroma: A nice full nose of agave and floral notes. Fairly simple, but inviting.

Initial Taste: A decent light sweetness of cooked agave. Again, fairly simple.

Body: A medium body with nice spice and pepper notes to compliment the sweetness. There's a bit of alcohol heat as well, but it's not unpleasant.

Finish: A decent linger with the agave kick that you want from a blanco. It doesn't last too long, but it's a nice tasting linger.


Much like the reposado, this is a solid but not spectacualr tequila. Basic flavors that work very nicely, but nothing too special about this one. Agavales would be best served as a budget sipper and had the profile that would work very well as a mixer. Bottom line: For $10-15, this is a tequila that is easy to find (it's even in stores here in MN) and should be used a lot more often by the budget conscious instead of mixto Silver juices. It's always nice to have options.
Comments