Review Detail
92
3
100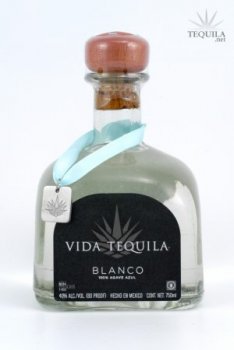 Blancos
T
Tequila.net
March 03, 2007
24807
A crisp and superb blanco!
Sometimes you try an expression of a specific tequila and you know that you want to try the rest of the line. Then you put it off and months later you revisit the first bottle and wonder why it took you so long to get the next one. That's the case for me with Vida Tequila. I really enjoyed their reposado and now I'm finally getting around to tasting the blanco. I don't feel like waiting anymore.

Price: $40-45/bottle

Aroma: Tons of sweet, cooked agave and a hint of white pepper. Really inviting.

Initial Taste: A clean sweet agave taste. Great sweetness and agave flavor.

Body: Very oily and it has a superb mouth feel. Still just tons of agave...and it tastes so good.

Finish: A wonderful peppery linger to go along with the agave sweetness that has been there throughout. I wouldn't expect anything less.

This is a superb blanco. From the nose to the texture to the flavor to the finish, it's like having a liquid agave piña in your mouth. Really crisp and flavorful and also extremely easy to drink. This would make a great cocktail, but I will be sipping and savoring this blanco. This is one of the better blancos that I've tasted in recent memory. Well done, Vida Tequila!
Comments