Review Detail
85
1
100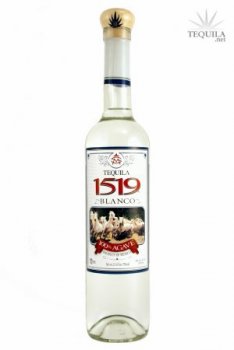 Blancos
T
Tequila.net
October 22, 2008
27095
Normally I like to start a review with a little bit of background about a tequila. In the case of Tequila 1519, I pretty much already have. There's not much info out there, their former website is no longer up and the bottles are being closed out. My assumption would be that the brand is going under, but I do not know for sure. The nice thing about brands that are going by the wayside is that it gives me a chance to try something at a rock bottom price. What was formerly $25-30 a bottle was obtained for $11.99. 100% agave + $12 = Good times!

Price: $25-30/bottle (MSRP)

Aroma: A lighter agave scent with hints of citrus and white pepper.

Initial Taste: Cooked agave, fairly strong floral notes and light pepper.

Body: A medium to light body. Fairly similar to initial taste, but the pepper and a bit of earth come forward a bit more and the delicate floral notes disappear.

Finish: A pretty muted finish. The agave and pepper are there, but it doesn't last long and is fairly soft.

1519 blanco is decent, but not great. It's well worth the close out price to be sure. For $30+, it's a mediocre buy. It's not that it's bad, it's just that the flavors never really grab you. There's no profile that it tries to own. The profile lends itself to something that would be an excellent value mixer and I will probably use it as such...and for $12, it's an excellent mixer.
Comments