Review Detail
88
5
100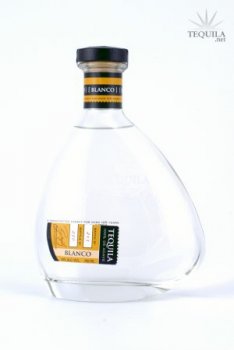 Blancos
T
Tequila.net
July 26, 2007
36287
The blanco is my final review of the El Mayor line. El Mayor comes from NOM 1143 (Destiladora González González, SA CV) and is the high end tequila at a distillery that more often has budget brands (Exotico, Calle Azul, etc). As noted in previous reviews, the prices are all over the map on this brand. I've seen the blanco as cheap as $15 and as high as $40. It's most often in the $30 range. With all that said, the bottle is open and it's just waiting for me.



Price: $25-35/bottle

Aroma: A big nose of earthy cooked agave. A very nice smell that wafts well outside the glass.

Initial Taste: A nice cooked agave sweetness with just a hint of white pepper. Basic, but tasty.

Body: Medium body. Nice oils. Again, a very basic flavor with an earthy profile. A nice agave sweetness balanced with agave and a peppery kick.

Finish: It finishes like it starts. Nice peppery linger with plenty of earth to round it out. It doesn't hang around too long, but it's a nice ending.

To me, this is your consummate B grade tequila. That's not at all a bad thing given the good distribution and the reasonable price point. I think this would be a really good option for those who want an affordable tequila with an earthy profile. The bottle looks great and you know exactly what you're getting. It might not be my favorite blanco, but I dig what it brings to the table.
Comments