Review Detail
94
8
100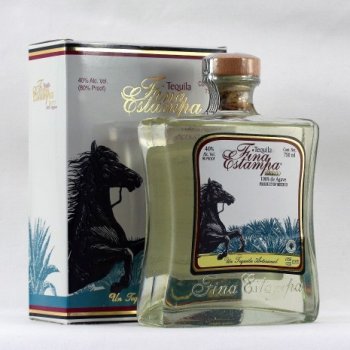 Blancos
T
Tequila.net
December 20, 2006
27898
This review is long overdue. I was lucky enough to find Fina Estampa locally when I first started drinking tequila. I immediately fell in love with this blanco, and kept wondering if I would ever find one I like better. So far, the answer is no.

The nose is full of sweet cooked agave, but what comes through stronger is ripe banana, and maybe a little coconut. There is a bit of alcohol as well, almost giving the impression of fermented banana. Factor in the presence of nutmeg, and as I have often said about this blanco, you basically have banana nut bread. It is very unique, and although there are other blancos with a sweet smell, this one stands alone.

The taste is very reminiscent of the nose, but now the agave comes forward. There is still an impression of fermented banana and baking spice, but it moves to the background at this point. A slight alcohol tingle moves around the tip and edge of the tongue. I also get a tinge of licorice on the back of the tongue. The body is heavy, oily, chewy, with a wonderful coating that creates a slight numbing throughout the mouth.

In the finish, the numbing continues down the back of the throat. The flavors continue, with a little raw agave and green pepper coming into play now, adding to the complexity.

Overall, this is simply an amazingly enjoyable tequila. I could easily drink this all night...and probably drank 4 oz while doing this review. But this juice has become scarce, and I'm not certain whether it is still being imported anymore, so rationing is recommended. Finally, the bottle is shaped like a giant flask...nuf said.
Comments