Review Detail
96
3
100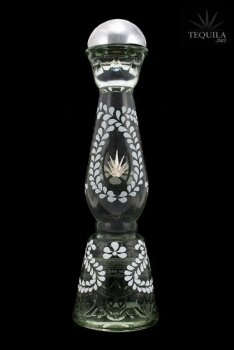 Blancos
TT
Tequila Tourist
January 19, 2012
35953
Purchased a bottle of this platino nectar in Puerto Vallarta for around $65 USD.
I call this blanco "nectar" because it is, in my experience, one of the sweeter blancos I have had the plreasure of tasting. Clase Azul Plata was made for sipping.
On the nose you'll find tropical fruits & honey accompanied by a very subtle essence of pepper. This tequila is incredibly smooth and savory, I often jokingly refer to it as a "dessert tequila" in that it makes a perfect sweet treat after a meal or just a long day. Clase Azul Plata appears syrupy, exhibiting slow tears, but has a medium body.
The bottle alone is also impressive to both tequila veterans and newcomers alike, though it is rather cumbersome. You may notice I gave the finish 100 because it was without a doubt one of the sweetest/smoothest finishes I have yet to come by in a quality blanco. Truly impressive and reasonably priced given it's overall bottle/content quality.
:One word of warning: ...those who enjoy blancos for their intensity, purity and "afterburn" or just plain like shooting blancos will likely find this one lacking in fire/kick. Leave it for someone else if you don't intend to sip it.
Comments