Review Detail
87
5
100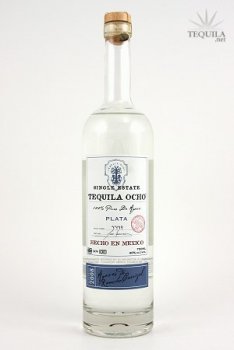 Blancos
P
Piña
November 25, 2008
33506
2010 Los Corrales...Better than the 2010 Los Mango
Almost a year ago I wrote a review about a tequila Ocho blanco (Loa Mangos) that wasn't necessarily my personal cup of tea, but it really accomplished what this brand is all about. This vintage and terroir driven brand creates a different tequila each year from a given ranch. Different altitudes and growing conditions can create very different flavors. So even though the brand is the same, the tequila might be significantly different. So let's dive right in.

Price: $45-50/bottle

Aroma: This one is all about the agave. You like agave forward blancos, you will love the nose on this one.

Initial Taste: A pleasant cooked agave sweetness with a light hint of earthiness.

Body: A semi-oily body that conveys the in your face agave flavors nicely. The earth is still in the background and the peppery spice begins to pick up.

Finish: A very nice medium-long finish that still says AGAVE (with the capital letters). There's a hint of bitterness from the earth notes, but it rounds it out nicely.

If you are someone who likes a blanco that is not overly sweet and you crave an up front agave flavor, this is a tequila that you will really enjoy. The earth and floral notes are faint, but compliment the sweetness of the agave and spiciness of the pepper very well. Tequila Ocho is nicely put together brand. The owners and creators are passionate tequila people and should be commended for taking a "vintage" driven risk. This is a brand for sippers and tasters...probably not shooters and mixers.
Comments