Review Detail
92
1
100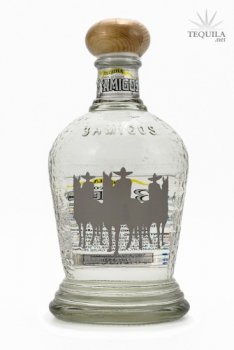 Blancos
T
Tequila.net
October 21, 2011
17162
Interesting nose on this, with several things going on. There is sweet cooked agave, smelling like sweet potatoes, but also ripe, soft fruit and maybe even a nuttiness. I can also detect a slight grassy note.

The taste is very pleasant, with more sweet cooked agave, a slight fruitiness, and a touch of spice. The body has a medium mouthfeel, leaning to the lighter end of the spectrum - just right for its age.

The finish is well-balanced in almost all respects. The burn is of medium length, and the finish continues down your throat in a nice way. There is a pleasant aftertaste of the cooked agave, with just a hint of raw vegetal to go with it. Overall it is a very enjoyable experience sipping this tequila; there is not a ton of complexity, but what is there is really nice.

I only paid $17 for this, so the price is really good for what you get, which is a quality highland tequila. I think the presentation is a bit lacking with a sticker of a silhouette of three hombres on horses, some textured glass and sort of a cartoonish '3 Amigos' logo and type-font. But the juice is good and definitely worth trying.
Comments