Review Detail
91
7
100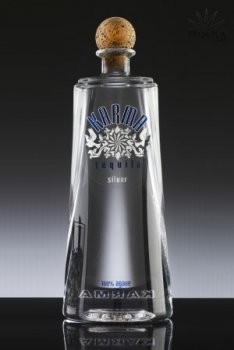 Blancos
T
Tequila.net
April 10, 2009
33842
I was excited to try this as I had heard good things about it. The nose on it was overinfluenced by alcohol and acetone, so much so that I couldn't really detect much else that was trying so desperately to come through. I even let the bottle open up for a few days to make sure I was giving it a fair shake. There is a slight presence of cooked agave, but slight is it.

The taste is not as strong in the chemical aspect compared to the nose, but it is still there. There is a sweetness to it, but the chemical aspects are ever present. The body is actually nice and has a medium weight with a bit of oiliness, which I happen to like. The body is probably one of the better aspects of this tequila.

The finish is lacking, except that there is not much burn. Very quick heat, so pretty smooth in that regard, but the aftertaste still has a chemical taste with some bitterness. Luckily the finish is short, though.

The price and presentation somewhat save the overall score on this tequila. If you can get this silver in the mid-20's, it's not a bad value for mixing. I really like the bottle and corks - nothing fancy, but still artistic.

This will not be a repeat purchase for me as it is not suited for sipping IMO, but again would make a good mixer.
Comments