Review Detail
92
2
100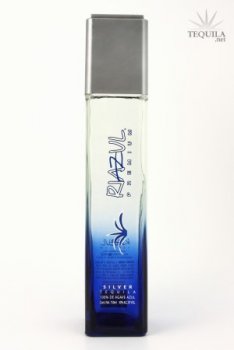 Blancos
T
Tequila.net
January 13, 2009
25601
After tasting the anejo from Riazul, I've been dying to taste the rest of the line. The anejo is so good, that I really wanted to try the base that they started with. Is it as good as the aged one, or is the secret in the barrel?

Aroma: Wonderful nose of agave and citrus. Hints of grass.
Initial Taste: A really clean and crisp agave flavor with lemon and light pepper.
Body: A medium and oily body. Agave continues to be the prominent flavor. Very clean and crisp flavor. No earthy flavors at all.
Finish: A fairly short finish with a light peppery note mixed with the agave sweetness. Not memorable in terms of flavor, but it is really easy going down.

This tequila is a consummate smooth blanco sipper. Not challenging, but very tasty and ultra smooth. Lots of agave and citrus. Really pleasant. It's not quite as good as the anejo, but it would great for all tequila drinkers. Riazul is priced at a premium, but in the end it's a very good tequila...and probably worth the price.

Comments