Review Detail
87
6
100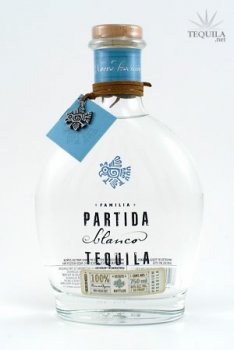 Blancos
T
Tequila.net
March 29, 2007
30424
I've always learned not to judge a tequila brand just from one expression. I haven't fallen in love with the Partida Anejo the times that I've had it because it lacks character that makes it unique. It's a fine tequila, but for the premium price that Partida has on the sticker, I just expect more. So I decided to try the base tequila to see the starting point...

Aroma: Straight cooked agave with a hint of earth. Very basic.
Initial Taste: Nice full agave flavor with just a bit of earth and pepper.
Body: Fairly thin body. There's not much there to make it unique. The flavor is good, but it's very basic and sort of muted...agave, earth and pepper.
Finish: A pleasant light finish that ends fairly quickly. Nice agave/peppery kick that I wish would last longer.

It's a very basic tequila. I would describe it as a similar tequila to Patron with a bit more agave and earth. It's REALLY easy to drink and smooth, but it lacks the character that most are looking for in a premium tequila...particularly for the premium price. The bottle looks great and it will probably not be offensive to tequila newbies, but for $45-50 a bottle, you can do better.
Comments