Review Detail
93
2
100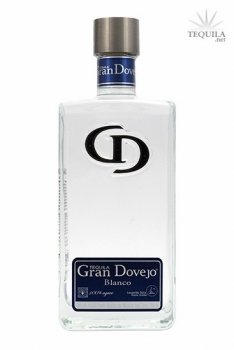 Blancos
T
Tequila.net
May 30, 2011
16189
Sometimes, a tequila is so good that you can't wait to get your hands on the rest of the line. I was fortunate enough to have the Gran Dovejo Reposado a short while back that I was very anxious to try to base blanco juice from the line.

Aroma: A complex nose that includes agave, pepper and honey...a slight grassy note too.
Initial Taste: Strong agave initial taste with a nice citrus note.
Body: Medium thickness, semi-oily. A BIG and crisp agave flavor. There are slight vegetal notes that compliment the citrus flavors. It's a very complex tequila with lots of agave, but nice complex green notes as well. The honey aspect comes through in the body as well with a slight spice note that adds a hint of creaminess to it.
Finish: A wonderful spicy finish. The agave is still most prominent. The pepper comes forward a lot and the citrus, honey and baking spice leave a long tasty finish that makes you want more while simultaneously reminding you how good your last sip was.


NOM 1414 is probably my favorite distillery. This rates up with the best from that distillery and the best in my collection. It's slightly green, but not overly so. It's very complex, but without the flavors getting in the way of each other. It's strong from start to finish. The price and packaging say premium...and the juice inside says ultra-premium. It's a great tequila. I'd highly recommend getting some.
Comments