Review Detail
90
2
100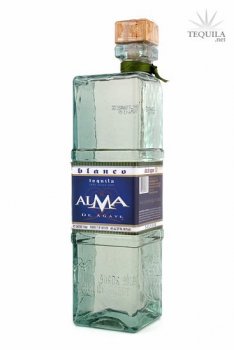 Blancos
T
Tequila.net
April 18, 2010
17260
NOM 1509 is a wonderful distillery. They make one of my 3 favorite lines, so I figured at the price Alma was worth a shot.

Aroma: Really agave forward nose with a hint of extra sweetness and grassy notes.
Initial Taste: Strong sweet agave flavor with a bit of fruit and herbs.
Body: Medium body. Very nice mouth feel with agave and pepper spice. A really nice full agave experience with subtle hints of other flavors.
Finish: Nice, long peppery finish. The only bad part of the tequila is just a slight bitterness at the very end of the finish. It certainly doesn't ruin the overall drink, but it takes away from what was otherwise a near perfect blanco experience otherwise.

All in all, for under $30 this is a really good tequila. It's a strong, agave forward blanco with all of the aspects that a drinker should be be looking for in a good blanco. It's smooth the whole way. I'd highly recommend picking this one up for a nice value blanco sipper.
Comments